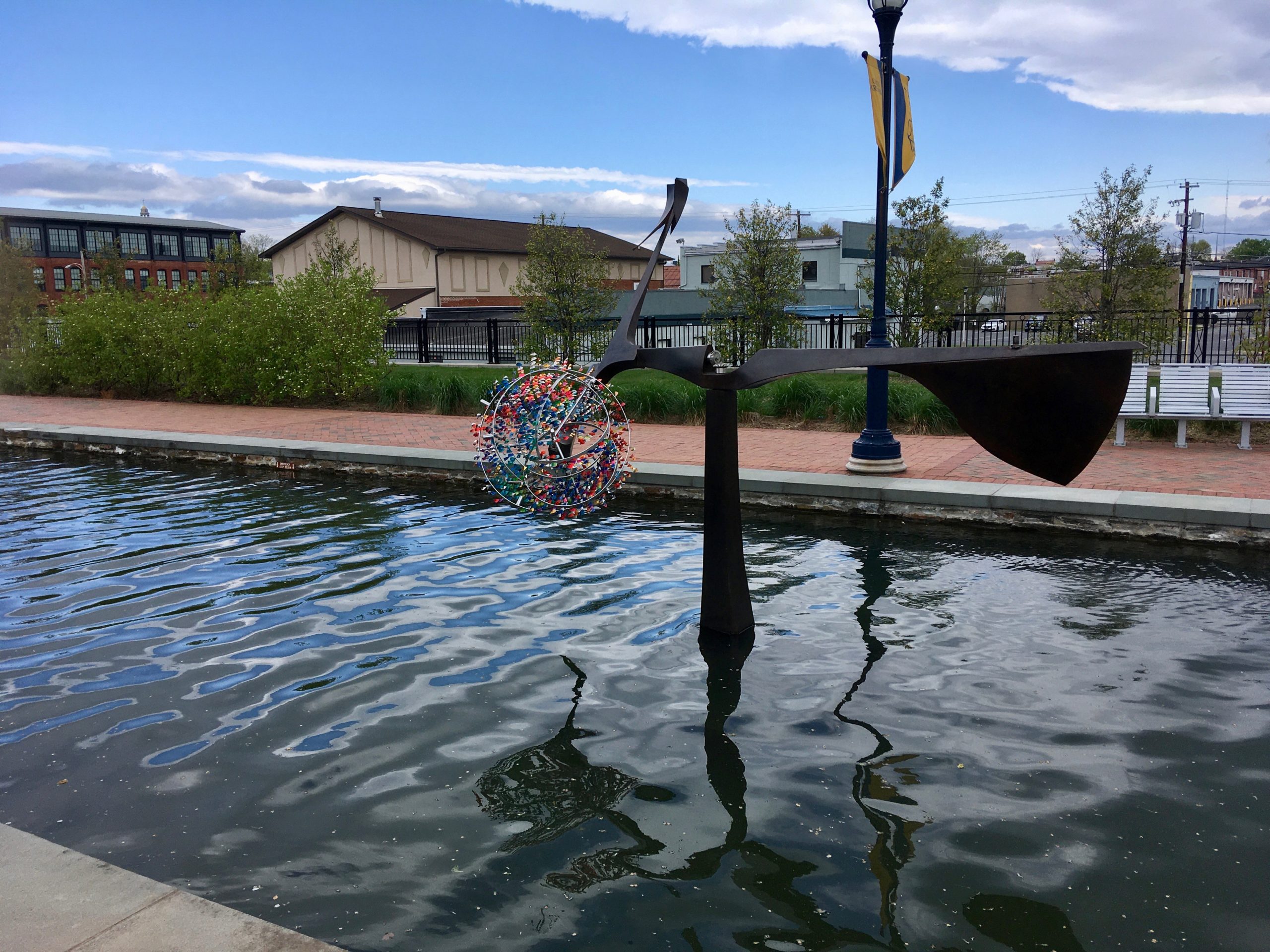 Murmuration
By Marguerite de Messières & Tsvetomir Naydenov
Honoring the weight of loneness, the beauty and power of community, and the bright tenacity of hope, Murmuration was designed to be reflective and emotional. It is made of a weather-sealed mild steel structure with thousands of small colored aluminum tiles strung on a swirling grid steel wire and using high quality bearings. The kinetic sculpture spins, flips, and twists smoothly in the breeze over the surface of the water, shimmering and flickering in a silvery ethereal cloud. The artwork spans 12 feet in width and reaches 10 feet above water.
Murmuration is displayed in 2022 for the second consecutive year.
For information about the artisans, please click on Marguerite de Messières and on Tsvetomir Naydenov and for their artwork done in collaboration, please click on Margot & Tsetso  (Artisans pictured below)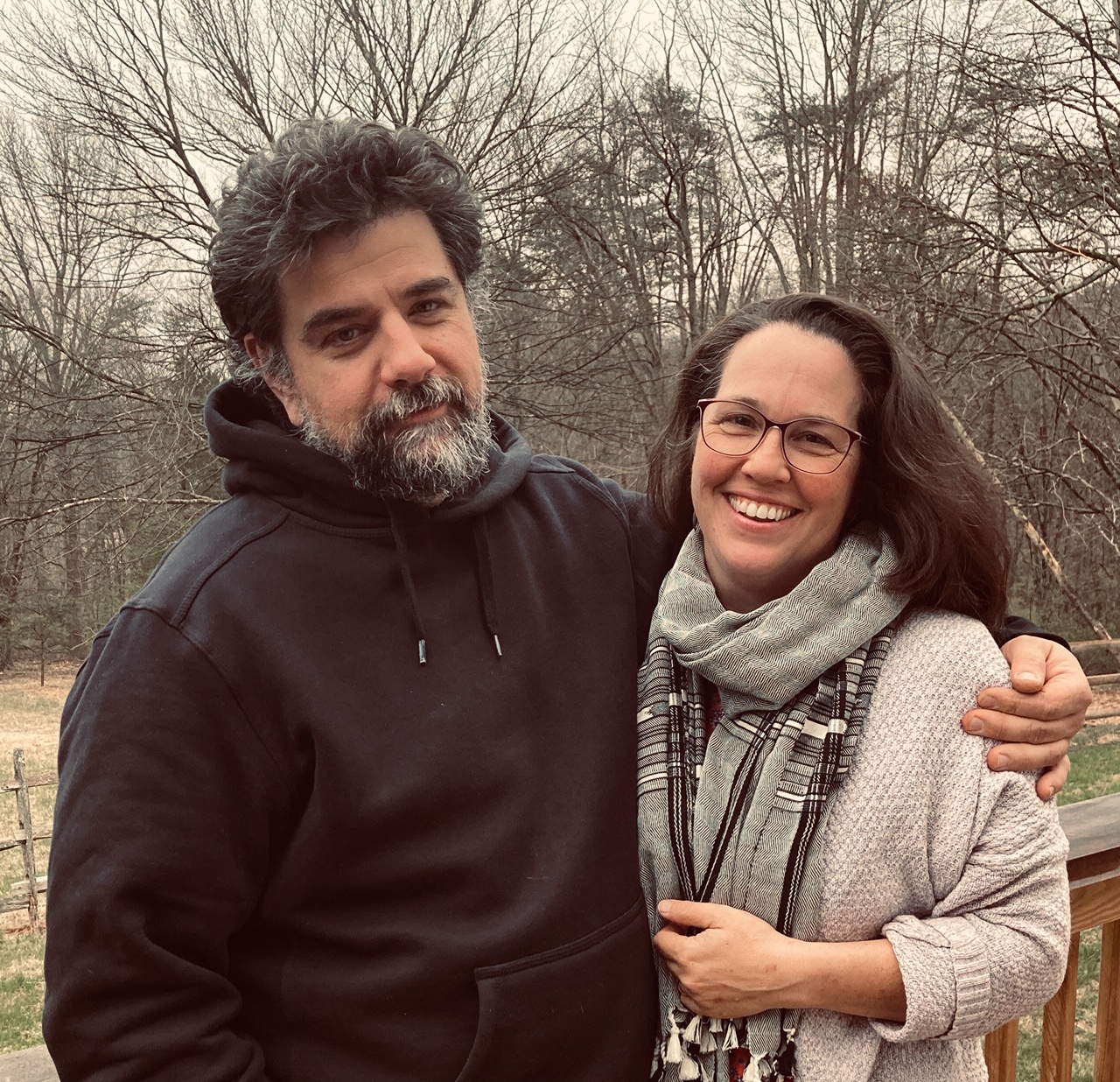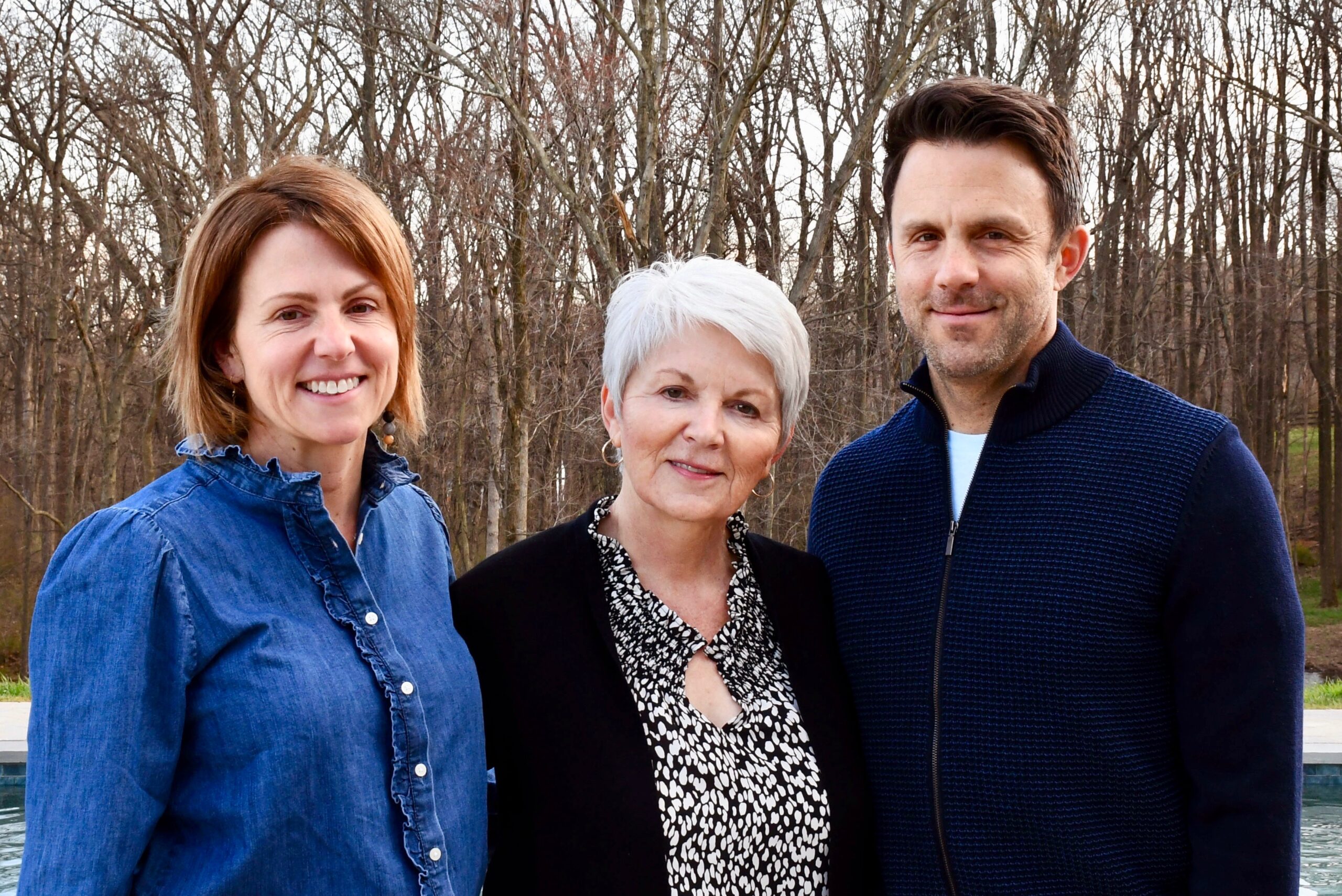 The Benna Family: from left to right, Burgess Pilch, Brenda Benna, and Brad Benna
"We're delighted to be part of Carroll Creek Kinetic Art Promenade and support two talented artisans"
– Brenda Benna

The R. Carl Benna Family has sponsored and now owns the artwork of Marguerite de Messières and Tsvetomir Naydenov entitled Murmuration, which is displayed in 2022 for the second consecutive year.
Get Involved
"Volunteers don't get paid, not because they're worthless, but because they're priceless."
—Sherry Anderson